ABOUT US
Established in 2018, Advance Technic Pte Ltd (ATPL) is a forward-looking company focused on cleaning services and providing solutions required in Process Industry that includes refinery, petroleum, petrochemical and specialty chemicals sectors.
ATPL is formed with a dynamic workforce of up to 20 years of experience in Process Industry. We are well equipped with cleaning equipment and devices to meet all our valued clients' cleaning requests.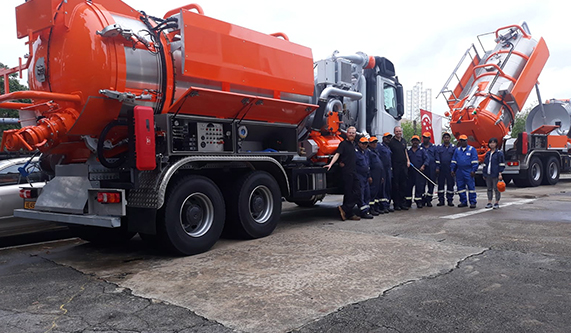 Our Motto is "Performance through Automation" which is also our core philosophy. We utilise trained workforce with automated devices to perform and deliver sustainable results to our valued clients with satisfactions.
ATPL also takes pride in our Safety Measures as we work with the highest efficiency and in accordance with the latest technologies in conformity with international standards of Quality, Security and Safety.
AWARDS/CERTIFICATIONS
ATPL is committed to providing excellent cleaning services and environmental management solution throughout the industry sectors in Singapore.
We ensure a maximum level of protection and security in every operation services we carried.